Even though I love my ballet flats now that the weather is getting colder I cannot wear them any more.So during the cold months of Fall and Winter I rely on my boots to keep me warm and fashionable.
Ugg boots
Maybe the ugliest boots ever but they are so warm and cosy. Pair them with skinny jeans and a jumper or with leggings/tights and a dress for a more girly look.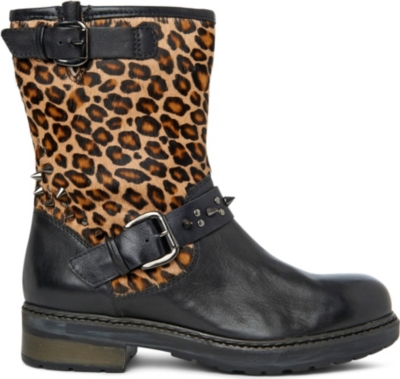 Biker Boots
The trend for motorcycle boots continues this season. They are fashionable and they give a rock essence to any outfit. Show your tough side by wearing them.
Wedges
Comfortable and chic I wear them day to night. With jeans, shorts, leggings and dresses, wedges are the perfect boot to give some height to all fashionistas who find it difficult to walk on high heels, or to those who want the height in more casual occasions.
Welly Boots
The truth is that welly boots are not the warmer boots to wear but the can keep you dry on a rainy day. You can also add ''welly socks'' to warm you a little bit. Welly boots are also a good way to put some colour to your outfits.